Blog Tour: #Giveaway to #Win Siren's Fury (The Storm Siren Trilogy #2) by Mary Weber ~ Review by Fallon
Publisher: Thomas Nelson / HarperCollins
Release Date: June 2nd 2015
Genre: Young Adult, Fantasy, Romance
"I thrust my hand toward the sky as my voice begs the Elemental inside me to waken and rise. But it's no use. The curse I've spent my entire life abhorring—the thing I trained so hard to control—no longer exists."
Nym has saved Faelen only to discover that Draewulf stole everything she valued. Now he's destroyed her Elemental storm-summoning ability as well.
When Nym sneaks off with a host of delegates to Bron, Lord Myles offers her the chance for a new kind of power and the whispered hope that it may do more than simply defeat the monster she loathes. But the secrets the Bron people have kept concealed, along with the horrors Draewulf has developed, may require more than simply harnessing a darker ability.
They may require who she is.
Set against the stark metallic backdrop of the Bron kingdom, Nym is faced with the chance to change the future.
Or was that Draewulf's plan for her all along?
Thank you Mary Weber for providing me with a copy of Siren's Fury for review. This in no way affected my opinion of the book.
I do not know about anybody else but I was dying after the ending of Storm Siren. Mary Weber does not disappoint and dives right back in to where book one left off. Nym has so many emotions spinning around her little body. She can not have fought so hard just to have lost everything she fought for.
Eogan looks at Nym and she knows by the smirk that the man she loves is not the man starring back at her. Draewulf for some reason has motives in keeping Nym around. She is determined to stop him but he seems to be able to fight her efforts with every advance she makes. Is there even glimmer of the man she loves left?
In Storm Siren Nym faces some very tough challenges and has to make decisions that are almost impossible to make. She wants the life she was suppose to have when the war was finished. Power can be blinding as well as anger and hope. She has to find a way to not get lost among all the emotions building inside her.
Nym can call the lightning to her but Draewulf takes her ability and all she feels is hollow. Myles who may have ulterior motives presents a solution for her to take on new abilities. Will she ever get back the old ones? Will these new powers consume Nym?
A storm is brewing and not even Nym may be able to control it. Mary delivers another fantasy novel that reels you in and takes a hold. Siren's Fury is darker then Storm Siren and I was happy for the change in pace. We get a glimpse into the disturbing mind of Draewulf. He is a truly fabulous villian and I really do hate him. Nym had different internal struggles in book 1 but I felt her struggles in this book were more relatable. How far would you go to save the people you love?
I am so very excited for the conclusion of this series. Mary Weber gave us everything we needed to sink our teeth on and left us wanting more. Nym is one of my favorite female heroines. She is so strong but is not afraid to embrace her vulnerabilities to. Now there were moments that were not as fast paced as I wanted. I am giving Siren's Fury 4 out of 5 Stars.
This is a must read for fantasy fans and I am so in love with this series.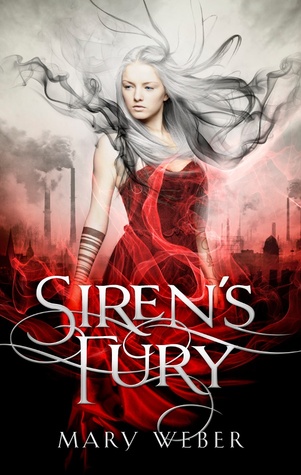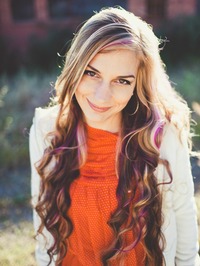 Mary Weber is a ridiculously uncoordinated girl plotting to take over make-believe worlds through books, handstands, and imaginary throwing knives. In her spare time, she feeds unicorns, sings 80's hairband songs to her three muggle children, and ogles her husband who looks strikingly like Wolverine. They live in California, which is perfect for stalking L.A. bands, Joss Whedon, and the ocean. Her debut YA fantasy novel,
STORM SIREN
, is available now in bookstores and online, and
SIREN'S FURY
(book 2 in the trilogy) will be out June, 2015 from TN HarperCollins.