Blog Tour: #Giveaway to #Win Ana of California by Andi Teran ~ Review
Ana of California
by
Andi Teran
Publisher: Penguin Books
Release Date: June 30th 2015
Genre: Adult, Young Adult crossover, Fiction, Retellings, Coming of Age, Contemporary
Rate: 4 out of 5 Stars
Synopsis:
Appropriate for YA audiences.
A modern take on the classic coming-of-age novel, inspired by Anne of Green Gables
In the grand tradition of Anne of Green Gables, Bridget Jones's Diary, and The Three Weissmanns of Westport, Andi Teran's captivating debut novel offers a contemporary twist on a beloved classic. Fifteen-year-old orphan Ana Cortez has just blown her last chance with a foster family. It's a group home next-unless she agrees to leave East Los Angeles for a farm trainee program in Northern California.
When she first arrives, Ana can't tell a tomato plant from a blackberry bush, and Emmett Garber is skeptical that this slight city girl can be any help on his farm. His sister Abbie, however, thinks Ana might be just what they need. Ana comes to love Garber Farm, and even Emmett has to admit that her hard work is an asset. But when she inadvertently stirs up trouble in town, Ana is afraid she might have ruined her last chance at finding a place to belong.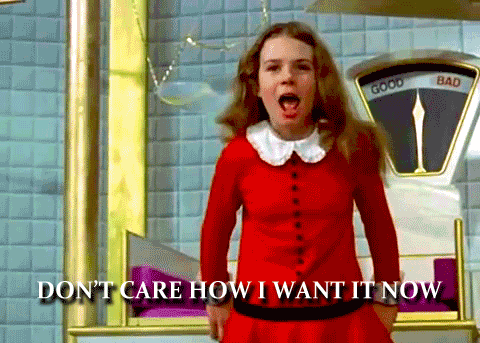 I would like to thank the publisher for providing me with a copy of Ana of California for review.
When I first heard about this book and that it was a modern retelling on Anne of Green Gables, I was like I need this now. Anne of Green Gables is one of my favorite book series, favorite movies and so forth. There are so many reasons why, the strong characters, the friendships, the relationships, the whit, and then the fact that someone can stumble and manage to pick themselves back up again. So I had high expectations for this book. Let me first start by saying all of the charm of the original and my favorite things are in this book but still in its own original way. I really loved this book and can't wait for my daughter to read it!
Ana is in foster care and she has been treated terribly by the lady of the house she is staying at. Ana is mostly worried about the other kids, and less for herself. This reminded me of both Annie and Anne with there generous spirit and good nature, even though they both had been through so much. The lady locks them up, doesn't let them eat or play. Ana stands up for the kids and is now kicked out of another home. With little options and only one more chance she is sent to work on a farm in California.
The farm is run by a brother and sister, Emmett and Abbie. Abbie has a gossiping friend slash neighbor named Minerva, who is concerned about this young person coming to stay with them. All of these details were definite shout-outs to the original. When Emmett gets to the airport and finds out that Abbie has aloud a girl to come and live with them and work instead of a boy he is not happy. Emmett wants to send her back. Abbie convinces Emmett to let her stay and see if she can handle the work.
Ana soon makes friends with a cool and eclectic girl like her named Rye. Ana also meets a boy that she is warned to stay away from named Cole. Cole is a biker, and she is drawn to him and wonders why Abbie wants her to stay away from him.
Will Ana make such big mistakes that they will be forced to send her back? Why is Cole such trouble? What secrets is Abbie keeping about her past? You must read this book and find out!
I loved Andi's writing, and that she showed so much respect for the original series especially since it has a place in so many peoples heart but she also made it fresh and new. This was current and dealt with new issues. I will always love the original but I would definitely recommend this book, and am giving 4 out of 5 stars.
Andi Teran is a writer and performer originally from the deserts of West Texas. She has written about fashion, film, and culture for Vanity Fair, MTV, New York, and Monocle, as well as written and performed for various New York stages. She lives in Los Angeles.
Ana of California
is her first novel.