Throwback Thursday: Nil (Nil #1) by Lynne Matson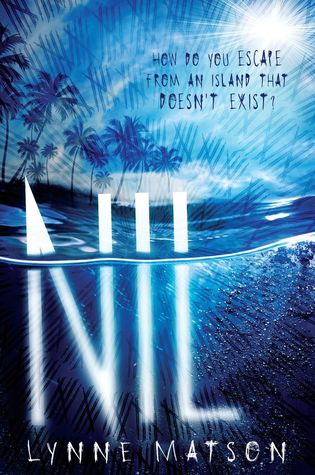 5 out of 5 stars
NIL by Lynne Matson
Publisher: Henry Holt
Publication Date: March 4, 2014
Rating: 5 out of 5 stars
Source: Purchased Copy for Review
On the mysterious island of Nil, the rules are set. You have one year. Exactly 365 days--to escape, or you die.
Seventeen-year-old Charley doesn't know the rules. She doesn't even know where she is. The last thing she remembers is blacking out, and when she wakes up, she's lying naked in an empty rock field.
Lost and alone, Charley finds no sign of other people until she meets Thad, the gorgeous leader of a clan of teenage refugees. Soon Charley learns that leaving the island is harder than she thought . . . and so is falling in love. With Thad's time running out, Charley realizes that to save their future, Charley must first save him. And on an island rife with dangers, their greatest threat is time.
Seeing Double In Neverland's Review:
NIL was amazing!!! I loved that I couldn't figure this book out right away and that it wasn't like any other book I have read so far! This book is full of adventure, excitement, and mystery but my favorite part was all the people and relationships woven into this book. I especially loved Thad and Charley's relationship. This was such an amazing story. Thank you Lynne! I can't wait to see what you do next with this story and see how or if you will continue it!!!
Also Get Your Copy of the sequel